Building a new home in Jonesborough, Asbury, Johnson City, Sulphur Springs, or Telford, TN? The foundation is the most important part, and when it comes to basement excavating, Holloway Construction Company will make sure your basement is excavated properly. From earthworks to grading, to specialty excavation for pier and beam work, rest assured that your home will be built on a solid foundation. 
Our work as a basement contractor extends to homes of all sizes and styles. Whether you're prepping the land for a ranch-style home or need mindful excavation for a basement on a high-grade plot, we make sure you get exactly what you need for a basement that's steady and reliable, ready for development.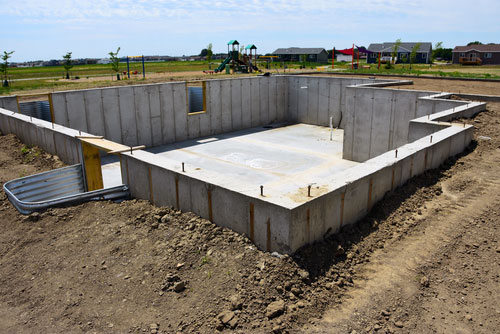 Basement Excavation.

No matter the size of the home you're building, we're prepared to excavate accordingly. We'll map the land for the footprint of the eventual development and make sure we're excavating in alignment with the staked plans for the land. Expect a fully excavated basement that's ready for pouring and paving. 

Land Grading.

Our experience working at various grades gives us the land grading skills to ensure your land is graded according to the level needs of the basement. As a seasoned basement contractor, we're able to excavate and follow up with grading to ensure a smooth pour and proper drainage of the surrounding area. 

Specialty Excavation.

Pitting in a pier and beam foundation? We're able to grade the land flat and handle earthmoving to prep the site for other foundation specialists and basement contractors. Our goal is to prep the land thoroughly, so you don't need to worry about anything but the next step in development. 

Debris Removal. Developing land with buried debris? Call us to remove it. From preexisting septic tanks to underground installations, to boulders and other natural impediments, we handle complete debris removal as part of our basement digging process. 
Whether you're building a brand-new home in Jonesborough, TN or redeveloping land right down to the foundation itself, call Holloway Construction Company for basement excavation work. Reach us today at 423-791-4708 to discuss the specifics of your project and to get an estimate on the scope of demolition or excavation work needed to get your development started off on a solid foundation.